10 Trends from 2019 That Will Shape the Future of the Med Device Industry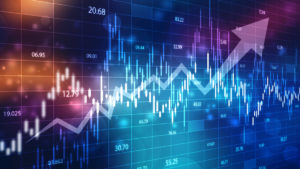 Investing in market drivers is a great way to ensure the health of your business, so is avoiding sinking money into sectors that aren't quite there yet. Below are ten trends from the GlobalData report.
1.China
The Chinese economy has seen it's ups and downs recently, however, with the expansion of their middle class demand for medical devices is trending up. According to the report the compound annual growth rate for China in 2020 is 7.8%.
2. Cloud Computing
Everything is on the cloud these days. The medical industry is no different and this sector of the market will continue to grow as demand for convenient large chunks of health data continues.
3. Genomics
23 and Me is insanely popular. According to a report from MIT technology review published in February 2019 estimated that "as many people purchased consumer DNA tests in 2018 as in all previous years combined". Even pets are getting their DNA analyzed.
4. India
The growth of India's economy (and spending by their government) has spurred demand healthcare technology. An aging population and increases in heart disease and diabetes have caused a significant spike for wearable monitors.
5. Mobile Health Apps
You're probably reading this from an app on your phone. App use will continue to be a preferred method of exchanging information between caregivers and patients.
6. Nanotechnology
Nanotech is expected to slow down in growth according to GlobaData because there just hasn't been the right pairing with current medicines, this could change in the future.
7. Regenerative Medicine
Therapeutic products will continue to focus on single-gene rare disease cures throughout 2020. More people will use expensive therapies as payers and manufacturers create new payment methods and frameworks. CAR-T therapies will continue to dominate the cell therapy space throughout 2020. Therapeutic product development will continue to focus on repairing specific tissues. Regulatory agencies in North America and Europe will continue to crack down on unproven stem cell therapies.
8. Healthcare Regulation
The new Medical Device Regulation (MDR) in Europe will lead to delays in products being brought to market throughout 2020, as companies struggle to meet new requirements.
9. Remote Patient Monitoring
People suffering from chronic illnesses will be prime candidates for remote patient technologies. As we live longer, these diseases will be more common and demand for remote technology will continue to grow.
10. Robots
Man and machine continue to work in harmony. Artificial intelligence will continue to develop to adapt and anticipate- enabling healthcare providers to work more efficiently.
More About Park Avenue Group
Discover how Park Avenue Group rises above the competition, delivering unparalleled solutions and top-tier candidates that allow your business to succeed.