2021 CPT code set includes major overhauls, says AMA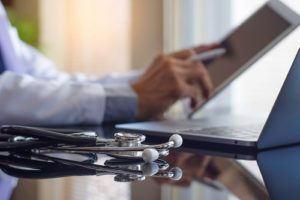 September 1, 2020 – The American Medical Association (AMA) has released the 2021 Current Procedural Terminology (CPT) code set. The updated code set is "the first major overhaul in more than 25 years to the codes and guidelines for office and other outpatient evaluation and management (E/M) services," the AMA says.
Among the additions to the 2021 code set are new medical testing services sparked by the public health response to the COVID-19 pandemic. The CPT code set has been modified with several code additions and revisions that have been approved for immediate use and published for the 2021 CPT code set.
The changes to CPT codes ranging from 99201-99215 are proposed for adoption by the Centers for Medicare and Medicaid Services on Jan. 1, 2021. The Association says that the foundational modifications were designed to make E/M office visit coding and documentation simpler and more flexible, freeing physicians and care teams from clinically irrelevant administrative burdens that led to time-wasting note bloat and box checking.
The revised E/M office visit codes are among 329 editorial changes in the 2021 CPT code set, including:
206 new codes
54 deletions
69 revisions
The majority (63%) of new codes this year involving new technology services described in Category III CPT codes and the continued expansion of the Proprietary Laboratory Analyses (PLA) section of the CPT code set.
The AMA highlighted the following specific changes:
The addition of code 92229 for retinal imaging with automated point-of-care, and revision of codes 92227 and 92228, better support the screening of patients for diabetic retinopathy and increase early detection and incorporation of findings into diabetes care.
The augmented intelligence technology described by new code 92229 has the potential to improve access for at-risk patient populations by bringing retinal imaging capabilities into the primary care setting.
Technological advances in the field of continuous cardiac monitoring and detection have prompted the addition of codes 93241, 93242, 93243, 93244, 93245, 93246, 93247, 93248, along with associated guideline revisions. These codes will replace Category III codes 0295T, 0296T, 0297T and 0298T, which were deleted. These new codes utilize an innovative algorithmic technology that works in concert with a patch that is much easier to wear for patients and provides more accurate and complete data for physician interpretation.
More About Park Avenue Group
Discover how Park Avenue Group rises above the competition, delivering unparalleled solutions and top-tier candidates that allow your business to succeed.