Are You Ahead of the Curve for Valuations and Write Downs? Now is the Time to Start Planning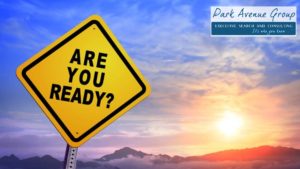 Is it too soon to prepare for write-downs? Most of my clients would say they already are addressing these issues but aligning lenders to portfolio management is not the same as workout officers. They have expertise with legalities, valuations, write downs, recoveries, etc. Whether full time or on an interim basis, a skilled workout officer can help mitigate these potential losses before they escalate.
The time has come for bankers, trade associations, Congress, and regulators to start working hand in hand with each other on a policy change on loan valuations. There are a couple practical steps that bankers can take.
Ensure they are up to date with their inventory lending divisions including; polices, practices, and procedures.
Prioritize all loans are worked out to meet all client expectations. Community banks will include the chief executive officer where as bigger banks will include the team's skill and circumspection.
Credit talent needs to be assessed on an individual and aggregate basis- focusing on portfolio and process defense experience and capabilities. The review – and proposals to strengthen gaps – will be accepted and submitted to auditors by the boards.
Investments will be looked at with a commitment of cautious yet rational valuations. Cash flows, debt-service capacities, and collateral valuations should be transparent and well reported. Assets should be adequately classified for status success or loss.
Some institutions will likely need to upgrade their information management systems to ensure that all client request for amendments, waivers, and forbearance are tracked properly.
Not overreacting to the current credit crisis, financial regulations must rate loans as they see them. Regulators historically maybe more conservative in their shoes than a banker.
With
the
intervention
of
the
Financial
Accounting
Standards
Board
into
the
valuation
process
it
has
become
much
more
difficult
to
rate
loans. A thought shift from fire-sale liquidation regulators and bankers have a new tool in being able to assign a "doubtful" category to loans they don't anticipate being payed in full. This is better for the bank and the borrower as it maintains the relationship, and the collateral eventually regains value.
It is important to let the experts be the experts when determining valuations, rather than relying on stringent criteria. Providing more flexibility in valuations will benefit banks as well as their clients in the current economic climate.
More About Park Avenue Group
Discover how Park Avenue Group rises above the competition, delivering unparalleled solutions and top-tier candidates that allow your business to succeed.