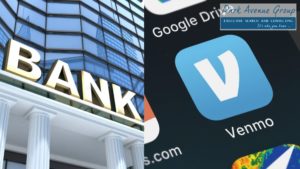 Earlier this year Manole Capital Management (MCM) surveyed Gen Z about their banking and payment preferences. Nearly 300 college students from the age of 18-25 were the sample group. Out of those students 8 out of 10 responded that they bank with major national banks and the rest had accounts with community banks or credit unions.
Will Gen Z Bank with Google or Amazon?
When Warren Fisher reviewed the survey that Gen Z took about their banking services, he was surprised that nearly two-thirds of these college students would rather get their financial services from a traditional financial institution. Whereas 36% would be willing to use Facebook, Google, Amazon or Apple. Every year Mr. Fisher expects them to say they rather have the social media platforms control their financial services but there seems to be a separation of church and state. This was not the first year with the anomaly; in 2019 when the same question was asked only 34% said they would be willing to use a tech company for banking. According to the MCM survey report Gen Z would give their consumer financial institution a score of 7 to 10 on trust. In the article Gen Z Prefers Banks to Big Techs, But Shuns Branches
"Of the Gen Z consumers who would consider using a tech company for banking, Apple was the company most often selected, at 33%, according to the report, followed by Google at 16% and Amazon at 6%. Only 0.4% would bank with Facebook."
Many big tech company's have concluded that partnering with banks is preferable to becoming a bank. In August 2020 Google announced that it had six more financial institutions as partners in its Google banking account.
Even Before COVID, Gen Z Embraces Branchless
As many Gen Z members begin opening their first bank account they like to have that human connection to help them get started. More than 55% of Gen Z would consider opening a bank account still if the institution had no psychical branches. Since COVID has surfaced around 90% of Gen Z respondents said they don't feel comfortable or safe going to a branch right now and 82% don't believe that ATMs are sanitary means of banking. MCM reports say banks and credit unions may pause on considering whether to continue to invest in physical locations. Prior to the pandemic many Gen Z consumers did go physically to visit a bank or credit union branch to use the ATM or deposit a check. About a quarter go to a branch to make a deposit to avoid the fees of out-of-network ATMs. With the offer of mobile-based payments and contactless payments ATM usage should decline. Only 8% of respondents use cash as their preferred payment.
How Gen Z Uses Online Banking
Gen Z uses online banking mainly to check their balance but also 42% use the scanning and depositing checks feature, along with 8% using the online banking to pay bills. Gen Z interns state:
"With limited funds in our bank accounts, we are always looking to ensure we aren't exceeding our spending allowance. This is why we are constantly checking our available balance. For most of us, many of our monthly bills are still paid for by our parents."
Cards Strongest But Mobile Payments Growing
With Venmo being such a popular feature many assume that Gen Z users rather use that than online banking. More than 3 quarters of Gen Z prefer having a credit or debit card handy though. In 2019 that percentage declined from 89% , mobile payment increased to 3% last year to 12% in 2020. If given the option 75% of Gen Z said they would use mobile payments more. The MCM survey results show that 9 out of 10 Gen Z use Venmo, the remaining 10% was split between Apple Pay Cash 4%, Zella 3% and Paypal 3% which is owned by Venmo but has other applications. Since 2019 Venmo has increased significantly. Zella though was created by a consortium of banks and actually has greater dollar volume than Venmo.
More About Park Avenue Group
Discover how Park Avenue Group rises above the competition, delivering unparalleled solutions and top-tier candidates that allow your business to succeed.