Could Inflation and the Great Resignation Affect Your Pay Raise in 2022?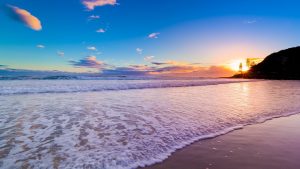 According to a Willis Towers Watson Survey, U.S.-based employers are expected to increase worker wages by 3.4% in 2022. This outpaces the previous two years and has largely contributed to increased demand for new employees and high inflation. When asked about their projections, Lesli Jennings, Senior Director of Work and Rewards at Willis Tower Watson explained, "Inflation is an element of it, but that's not the sole factor. I think the bigger piece is about this race for talent."
As "The Great Resignation" continues, record amounts of Americans are leaving their jobs amid COVID-19 concerns, burnout, and wage-related concerns. Because of these concerns, employers have actually increased wages in an attempt to try to retain employees and attract new ones. The tight labor market (74%) was actually cited as a larger factor in increasing employee pay than inflation (31%) when it came to increasing pay according to the same Willis Tower Watson study. The overall rise in the cost of living expenses nationwide was also cited as a contributing factor.
The projected salary increases are coming at a time when new unemployment claims are at historical lows. "No one is letting people go, they're desperately trying to hang on to people and they're looking to grow," said Angelo Kostopoulos, chief executive of Akron Inc., a company that conducts an annual compensation survey of Washington-area companies. "If you combine that with the Great Resignation, plus a heavy focus on technology and related skills, I think that's where a lot of your overall budget planning increases are coming from."
Wage data maintained by the Atlanta Federal Reserve shows the average wage increase for job switchers was 5.1% in October, measured as a three-month moving average of median wage growth — that compares with 3.7% for those who stayed put. The data also shows that women outperformed men in terms of wage growth when switching jobs during that same span.
One thing to keep in mind is that the rise in inflation has put somewhat of a damper on the increase in wages. The consumer price index jumped 7.8% from February to October 2021. "What would normally be really good news, I think, is pretty substantially tempered by the context of consumer price increases," said Michael Strain, an economist at the American Enterprise Institute. "Some groups of workers, relative to a year ago, have lower inflation-adjusted wages. And for all workers, it's a lot less of an increase in purchasing power than it otherwise would."
As long as salary increases outpace inflation there should be an increase in spending power and consumer confidence over the next year. With more Americans leaving their jobs for better opportunities, median salaries should also see an increase as better-paying jobs are filled. This is also keeping unemployment low as people are not simply leaving their jobs and staying home. 
More About Park Avenue Group
Discover how Park Avenue Group rises above the competition, delivering unparalleled solutions and top-tier candidates that allow your business to succeed.