Department of Labor issues interim final rule on H-1B wages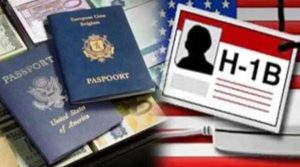 Released on October 7, 2020
The US Department of Labor on Tuesday issued an interim final rule covering wages for H-1B workers and other visa holders. The New York Times reported the rule substantially raises wage that US companies must pay foreign hires and narrows eligibility criteria for applicants. The number of petitions for such visas could be cut by a third.
According to the Department of Labor, employers using H-1B visas will have to attest that they pay the workers the higher of the prevailing wage or the actual wage paid to other employees with similar experience and qualifications. It also affects employers seeking to hire H1B1 and E-3 visa holders.
"The US Department of Labor is strengthening wage protections, addressing abuses in these visa programs, and ensuring American workers are not undercut by cheaper foreign labor,"
Secretary of Labor Eugene Scalia said.
Original author: Staffing Industry Analysts (SIA) | Daily News
More About Park Avenue Group
Discover how Park Avenue Group rises above the competition, delivering unparalleled solutions and top-tier candidates that allow your business to succeed.