Coloplast and Their Culture
Our Brand Story
The Coloplast story begins back in 1954. Elise Sørensen is a nurse. Her sister Thora has just had an ostomy operation and is afraid to go out in public, fearing that her stoma might leak. Listening to her sister's problems, Elise conceives the idea of the world's first adhesive ostomy bag.
Based on Elise's idea, Aage Louis-Hansen, a civil engineer and plastics manufacturer, and his wife Johanne Louis-Hansen, a trained nurse, created the ostomy bag. An ostomy bag that helps Thora - and thousands of people like her - to live the life they want to lead.
A simple solution that makes a difference.
Today, our business includes Ostomy Care, Continence Care, Wound & Skin Care and Urology Care. We operate globally and employ about 11,000 employees.
Closeness to all customers makes this possible. We listen to better understand needs, and respond by finding new ways to do things better together. We lead the way by bringing the best ideas first and fast to market in the form of medical devices and service solutions.
It's one of the most rewarding feelings - knowing you've made a real difference to another person's quality of life. At Coloplast we share a passion to make this difference and we're committed to achieving it. Passion motivates us to find new ways to do things better. And it generates a sense of urgency to bring the best ideas quickly to those who need them.
Respect and Responsibility
Respect for one another and the world around us will always be at the heart of Coloplast culture.
Director of Health Economics & Reimbursement | Remote
The Opportunity
We are seeking an individual to join our client's North American Marketing Team as a Senior Marketing Manager Health Economics & Reimbursement who will be responsible for supporting the overall health economic strategy for the Coloplast Interventional Urology business.  This critical role is a new function on their Interventional Urology (IU) .
Provide expertise in reimbursement and coverage processes across various types of payers. Will require you to call on payers.

Collaborate with cross functional teams including Marketing, Sales and Clinical teams to develop compelling health economic value propositions and publication plans.

Articulate the Coloplast health economic value to payers, hospitals, trade associations and other healthcare/medical organizations.

Brief management team members on the business implications for Coloplast Interventional Urology health-economic value.

Establish working relationships with professional organizations, medical societies and other key third parties to influence health economic topics relevant to the business.
Your Background
You are a proven leader and a market access business professional. You recognize and enjoy the need to push yourself to identify the "next big thing." You thrive on your accomplishments and cannot accept merely being adequate. You have proven success calling on payers which has required you to use excellent presentation and strong customer interfacing skills.  You have a proven ability to coalesce an economic marketing strategy, expertly qualify the economic benefits of the products and are able to construct support tools and rigorous processes for internal customers such as the National Accounts team.  You are great at telling a story to providers and are able to help with payer and policy improvements.  You are proud of the previous improvements you have made, the ingenuity you have demonstrated, and your contributions. You enjoy your work.
You have a positive attitude and a high energy level. You are bright, curious and always anxious to learn and self-improve. You are flexible and can change approach and/or direction as may be required. You have exceptional interpersonal skills and have strong verbal presentation abilities. You have a professional business demeanor and are skilled in bringing concepts, services, and innovative strategies to the organization to serve its customers. You exhibit a "take charge" attitude, persistence, tenacity, and drive focused on finding a way to accomplish your objectives. You influence others with your drive and sense of urgency and possess the highest level of integrity.
Your peers would describe you as "an enthusiastic and extremely disciplined team player that will work to achieve the goals of the firm via a team orientation, detailed involvement and strong personal contribution". You are seeking an opportunity to grow an exceptionally profitable company and extend its capabilities into new markets and opportunities.
We are truly global. We are about 12,000 people in 41 countries. A mix of different nationalities and cultures working together in many languages. But we are also much more. At Coloplast we want you to be you. Only through a diverse workforce can we innovate and respond to the challenges of our users. Listening means being open to things that are different. We employ the same strategy with our people. If you share our values and see yourself committing to our purpose, we want you to join our company.​

There is purpose to what we do. Most of us want to work for a company that makes a difference. Well, in Coloplast you can. Our purpose is to make life easier for people with intimate healthcare needs. Once you have experienced the impact our products and services can have, not only one persons life, but for that persons entire family, you know that you are making a difference.

Our management style is based on empowerment. Empowering our employees to influence their daily work life, to be decision-makers and to grow in the company. You will have leaders that have a natural interest in seeing you thrive in your job. At Coloplast we don't just hire you for one job. We encourage our people to further their career within the company. If you are interested, mobility can potentially move you to other countries and cultures as well.
That's just the beginning. The working environment and culture of this company is unique and offers and outstanding opportunity for the right individual. The company will offer a competitive compensation package that is inclusive of a competitive base salary, annual bonus, comprehensive benefits and relocation assistance if applicable
Bachelor's degree in life sciences, health economics or marketing. Advanced degree desired.
Five to seven years or more of experience in the medical technology space.
Demonstrable success in the development and execution of strategies and tools that showcase the healthcare economic benefit of various products and therapies.
Strong knowledge and familiarity with payers/health plans, i.e., Commercial, Medicare, Medicaid as well as provider member organizations, ACO's, IDN's, GPOs
Preferred experience in understanding and experience in Health Technology Assessment
Familiarity of coding, coverage and payment constructs for medical devices and associated services
Knowledge of clinical and economic modeling
Executive Search Assignments Completed
Director of Reimbursement, MCRA

Director of Reimbursement, J&J

Reimbursement Manager, Zimmer

Director of Health Policy & Reimbursement, Medtronic (formerly Covidien)

Field Reimbursement Manager, Medtronic (formerly Covidien)

Field Reimbursement Specialist (3), iRhythm

Director Healthcare Economics, Abbott (formerly St. Jude Medical)

Senior Director Reimbursement, Abbott (formerly St. Jude Medical)

Senior Director of Reimbursement & Global Market Access, BMTI

Director of Reimbursement, Linde Healthcare

Director of Reimbursement, Atrium Medical

Director Health Economics, Policy & Reimbursement, Avanos Medical
Senior Reimbursement Manager Northeast, Avanos

Senior Manager Health Economics & Policy Northeast, Avanos

Senior Manager Health Economics & Policy, Central, Avanos

Senior Reimbursement Manager Southeast, Avanos

Senior Manager Health Economics & Policy West, Avanos

Field Reimbursement Manager Southeast, Augmenix

Director Health Economics Southcentral, Smith & Nephew

Director Health Economics East Coast, Smith & Nephew

Director Field Reimbursement & Health Economics Midwest, Abbott (formerly St. Jude Medical)

Senior Director Market Access & Health Economics, Novabay Pharmaceuticals

Director Reimbursement & Market Access, Coloplast

Senior Reimbursement Manager, Coloplast

Downstream Market Access Manager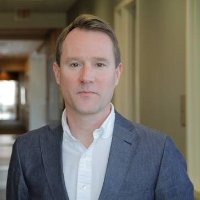 Mark Fligge
Vice President of Marketing