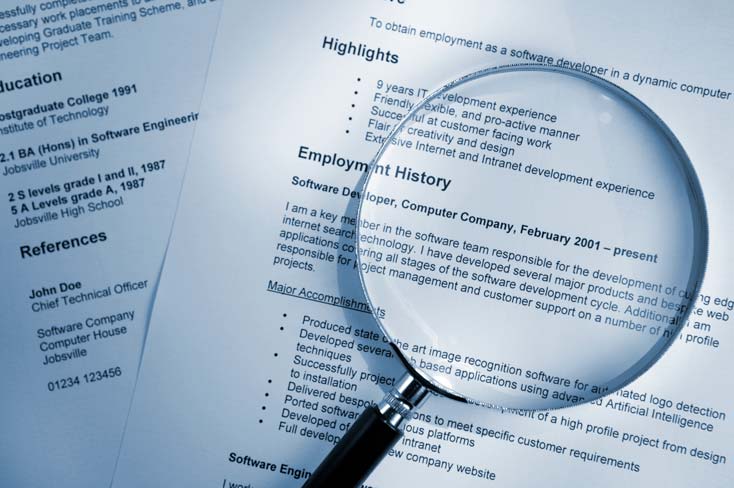 It's often said you only get one chance to make a good first impression and at no time is this more true than during an employment search.  A recent survey from Careerbuilder.com found that on average, more than 75 resumes are received by hiring managers for each open position.
The sheer volume of the competition means that your resume is the single most important piece of paper that impacts not only your immediate career path but also your long term livelihood and future.  If you are representing yourself with anything less than a visually appealing, professional, well written and formatted resume, then you have already sabotaged any chance of standing out from the crowd.
Read below for some tips on how to avoid making fatal errors on your resume
Proofread!  Eliminate poor grammar, typos, misspellings, etc. A sloppy resume says you're careless.
Length.  Anything over 2 pages is too long.
Avoid vagueness. Quantify your results with specific examples of achievements or successes you are most proud of for each position held.
Plagiarism. Don't pattern your resume after the same examples everyone else uses. Hiring authorities get bored with look-alike resumes. Be creative and different-but only to a point.
Use templates. In our digital age it is important to use templates and/or formatting that are easy to read and easy to upload.  Word docs or pdf files are best.
Don't start with Education. Unless you are a recent college graduate, don't start your resume with Education. Instead put it after your employment history and before additional sections needed for certifications and/or community activities.
Clichés and buzzwords. Don't use words that you think should sound "smart." Hiring authorities are not impressed with "utilize," "flexible," "team player," and "seeking an opportunity for me to grow and develop."
Tiresome details. If you're well into your career, skip those college summer jobs. As you advance in age and up the corporate ladder, pare down your resume. Nobody really cares that you worked your way through college waiting tables, especially when you're applying for an executive position with a securities firm.
Be accurate and truthful. Be careful with dates of employment.  Use titles that the company assigned you, not ones you prefer.  It is ok to assume responsibility and/or achievements that are shared with others, but be clear about your role.  Bottom line, exaggerations or outright lies, when caught, are grounds for dismissal or not even getting the job once discovered.
If you are ready to take your career to the next level with a leading organization, search the opportunities available through Park Avenue Group.