Future insight on 2021 market trends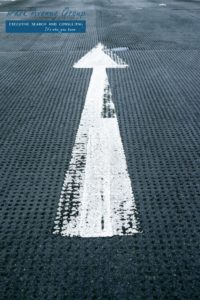 2020 is finally drawing to a close. COVID-19 has left its mark on 2020 and appears to be lingering into the middle of 2021, especially in the employment market. Here are 4 trends from 2020 that will likely shape the hiring and talent landscape for 2021.
Handling crisis differently: start-ups and scale-ups versus larger established business.
Smaller businesses have shown that they have not been impacted by the COVID situation as much as bigger businesses have. Smaller businesses are far less dependent on revenue and much more focused on growth in order to hit their revenue goals. The goal is for smaller businesses to grow their teams in 2021 and larger teams are more likely to shed employees, promote internally, and optimize their teams.
Fewer jobs – a shrinking talent gap?
Since COVID, the job market has shrunk, and compared to 2019 there are 60% less available jobs. The current candidate-per-job ratio in North America to be 20:1. It's a lot higher than 2019, which was 5:1 ratio. With so many people looking for work, whether they have experience in the field or not, organizations will receive a lot of applicants. The problem is that 95% of those applicants will meet position requirements and companies will still have to screen them all to find the best fit.
Talent Scarcity Remains
Even though there is a higher candidate per job ratio, there may not be as many jobs to hire those specific candidates- many roles remain highly challenging to fill. While talent may be more actively looking for new roles, they are also more selective of their next career move. With the uncertainty of the global situation; they want to be sure they are joining a stable business and, for many candidates, relocation has become much less attractive or even impossible.
In 2021, there maybe more complex hiring processes and more compromise and flexibility with offers.
Dissatisfaction with Compensation
People are very hungry for jobs and the market generally favors the employer, organizations are historically likely to try and reduce salaries. This presents a challenge if the market shifts back to favoring employees. The short-term benefit of cutting costs in such a way will result in disgruntled employees who leave before they begin to bring value to the company. 30% of professionals in 2019 said they were not paid fairly which increased in 2020 to 40%.
Article came from Five talent market trends that will shape 2021
More About Park Avenue Group
Discover how Park Avenue Group rises above the competition, delivering unparalleled solutions and top-tier candidates that allow your business to succeed.