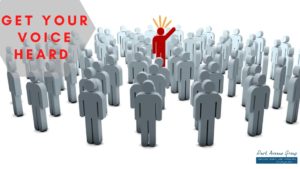 For producers in a bank getting your voice heard and products featured is the key to driving business with new prospects. The article How to Become a More Valuable Marketer at Your Bank provides key insights on how to become a valuable marketer for your own bank. They break it down into 3 stages in your career.
Beginners
Don't just take notes, actually learn then material you're being taught. When you first start with a new company you are always given so much information at once. Rather than just sitting and writing all day, getting actual hands on experience will jump start your marketing progression. Contextualizing the information you're being taught and truly understanding the underlying reason for why decisions are made will improve your messaging. The faster you learn and understand the quicker you can move up in your job.
Intermediate
Make your own mark on the company. Don't try to be like everyone else. Learn new things about your industry to bring to the table, attending conferences and schools. To become a better marketer you have to step outside your comfort zone and think outside the box. Immerse yourself in the current news, ads, and culture being shown around the world. Set your brand apart from other banks and learn what isn't working to avoid that in your own campaigns.
Advance
Learn from everyone and your past; be open to new things. Be open to learning the new and advance skills that are being created each and every day. Adding to your existing skill set will keep you on the forefront of the latest trends, ensuring that you are above your peers.
Overall you need to always have an open mind about how to learn new skills. When you're in conferences, meeting new people, webinars, and even interviews; take everything that is said and learn from it. You could even turn a conversation you had with someone into a new skill. No matter how old you are you can always gain more knowledge each and every day.
More About Park Avenue Group
Discover how Park Avenue Group rises above the competition, delivering unparalleled solutions and top-tier candidates that allow your business to succeed.