Google's Gambit into Mobile Banking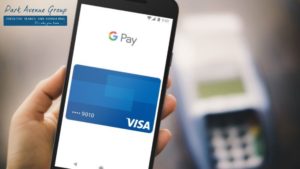 Google is well known for its dominance in Internet-related services and products, in 2021 it will be branching its services out to the financial world. Specifically, Google has partnered with 3 big banks, 4 community banks, 2 credit unions, and 2 digital banks.
Currently Google has a feature called Google Pay app which was re-launched just before Thanksgiving as Google Plex. The update has 3 new or redesigned components for its users:
Pay. This feature was redesigned into two pieces: Person-to-person payments and retail payment. This feature is to mimic the current app Venmo. Users will be able to set up group payments, along with track who has paid and haven't paid when you are in a specific group. Also two new buttons have been added to the app: "Get gas" and "Order food". The ordering food system will work with more than 100,000 restaurants and the paying for gas feature will work directly from the parking lot in 30,000 locations.
Explore. This feature will allow users to scroll through different merchant offers that are available to them, you can also customize which offers you'd like to receive. If you have a credit card stored in Google Pay the offer will automatically be redeemed. A plus side to this feature is the QR and bar scanner that users can use to scan a product in a store and use the Google Shopping to buy it somewhere else.
Insight. This tab provides Google's version of personal financial management tools that are also available in many digital banks apps today, but there are differences with the Google Pay. This feature scans through transactions rather than requiring users to manually enter and or categorize them. Also Google Pay app can access users Gmail and Google Photo accounts to automatically scan for receipts.
In 2021 Google plans to take the Google Plex account live. A Plex account is basically a checking account in the Google Pay app. In the article Google Plex: The Mobile Banking App Every Bank Wants mentions:
Google Plex is what banks want their mobile banking app to be: The hub for their customers' payments and financial management activities.
Why aren't traditional banks leading this charge? These three factors are key:
Data that Google has
Merchant relationships that Google has
Technology resources and capabilities that Google has
This is why majority of banks and credit unions turn to Fiserv, FIS, and other technology vendors for their digital banking platform needs.
Even though the listed vendors supply richly-featured, well-designed digital banking platforms some bank leaders are more impressed with what Google is looking to deliver. Google's edge over other digital banking platforms include:
Google's brand recognition- particularly among Millennials and Gen Z
Integrate banking into the search and browser experience that Google can implement
For customers to be able to use Google Plex they will be asked to choose one of the financial institutions it has partnered with. In July 2020 a survey of US consumers was taken by the Cornerstone Advisor, which found that consumers who said they'd open a Google checking account are about three-quarters of the Google Pay users and 60% would make the account a secondary account to the one they already have with a current bank or credit union.
Overall Google's strategy is to let banks be the underlying financial infrastructure and navigate regulation while it builds smarter features for customers. Most US banks rely on vendors and don't provide their own financial infrastructure. Partnering with Google may be a cost savings for banks looking to bolster their digital offerings to their customers. Fortunately for banks and credit unions, without them there is no Google Plex.
More About Park Avenue Group
Discover how Park Avenue Group rises above the competition, delivering unparalleled solutions and top-tier candidates that allow your business to succeed.