How to demonstrate dependability in your career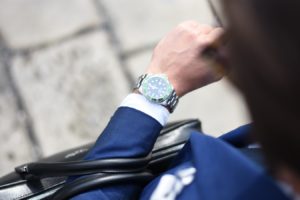 Would people describe you as dependable? Can you be counted on? What does that all mean? Dependability is a quality that lets people know that you are up for any challenge thrown at you and you will do it to the best of your ability.
Here are some areas where dependability is measured in the professional field:
Showing Up On Time, Ready To Work
When you are given a schedule time to show up that means you are present, in the proper attire, and ready to start any task handed to you. Scheduled times are not a suggestion for when you should show up, its an expectation. Showing up late with coffee and breakfast, calling out last minute regularly, shows a clear message that you don't respect your employers time. Being in the parking lot at your scheduled time is also not on time; being present in the office is what is called on time. Time management is a skill all companies look for in employees.
Meeting Deadlines & Expectations
You are being hired to do a job, and within that job you are being counted on by your employer and rest of your team to get projects done on time. Meeting deadlines is required because if you are handed a project that needs to be done in 3 days and you don't get it done till the 5th day then you won't make yourself look good to the boss or team. You need to have the determination to deliver. If you are a dependable employee than you won't look at deadlines as a scary thing you will view them as a mission. If you have problems or know in advance you won't meet the deadline then you need to communicate with everyone.
Following Established Policies
Policies and procedures are put into place to create a level playing field for all team members. They are put into place to protect both the company and the employees. When you are hired you are given a copy of the employee handbook where everything is outlined. If you want to demonstrate being a dependable employee than a suggestion is to familiarize yourself with the policy handbook rather than just shoving it in the back of your junk drawer.
Delivering Quality Work
Doing just the bare minimum is not enough. You are being measured on the quality of work you produce. When you don't deliver the full requirements of a project then you will be negatively impacting not only your reputation but also the company. Always pay attention to detail and have a second set of eyes look over your work. Having fresh eyes look over your work is always great because they may notice a small mistake that you didn't notice. It will demonstrate that you can be consistently relied on the produce quality work because you care about the quality of the work.
Offering Assistance When Able
During your career you may be asked to step up; don't deny it, reach out a hand and offer wherever needed. Only offer help though when you are able to. Don't offer to help just because you think it will give you brownie points with the boss; offer help if you have the skills and ability to do so. Being able to offer meaningful support outside of your traditional role while balancing other responsibilities will help you stand out and show your dependability.
More About Park Avenue Group
Discover how Park Avenue Group rises above the competition, delivering unparalleled solutions and top-tier candidates that allow your business to succeed.