Increasing Foot Traffic at Brick and Mortar Locations with ITM's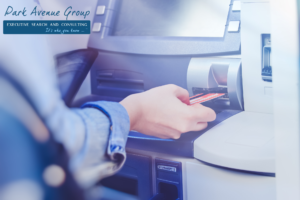 Banks and credit unions are starting on a new journey by moving away from conventional operations and toward ITM's (or interactive teller machines). It creates a way of combining human service and digital convenience to appeal to the lifestyles of its' customers. Through the use of live video and streaming, financial institutions are able to reach new markets and draw in new customers with this low-cost option.
The "next big banking technology" was introduced a few decades prior but never got the audience it needed to excel until the pandemic happened. Through this national tragedy and the growing comfort with live video interaction, ITM's were able to soar to new heights that were unpredictable. When they were first introduced, mobile banking took priority which stalled the expansion for ITM's. "In app video capabilities took some of the thunder out of the ITM. They're around, but there has been this cultural resistance over fear of cannibalizing staffing from the in-person experience. ITM adoption has been slow," says Joe Sullivan, CEO of Market Insights. ITM's also have the reputation for being challenging and time consuming, however, it's said that there is solid proof that financial institutions can improve branch productivity and realize a positive ROI from ITM's – if they make the commitment to making them work.
The key difference between basic ATM's and ITM's is that it can do everything the ATM can do but it also can authorize customers to open accounts, order replacement cards, obtain cashier's checks, and even obtain investment advice. Research proves that ITM's may be perfectly suited for the world after covid because of the efficiency of technology and the value of human interaction. It's believed, that in today's world, allowing the supplementation of in-person staffing for ITM's creates a valuable tool for driving growth in "drive-through" traffic.
As banks and credit unions start to discuss the possibility of adding ITM's to their daily operations, they'll also need to consider how they'll operate the machines and spread their investment. To match a measurable and desirable benefit, they'll need to implement at least a half dozen to spread the investment and generate more economies of sale.
Craig Guillot, of The Financial Brand, hits many great points on the why, what and how of ITM's being introduced into our post-covid world.
https://thefinancialbrand.com/118731/interactive-teller-machines-crucial-in-the-digital-banking-age-itm-video/
More About Park Avenue Group
Discover how Park Avenue Group rises above the competition, delivering unparalleled solutions and top-tier candidates that allow your business to succeed.