Juniors not Impacted by H1B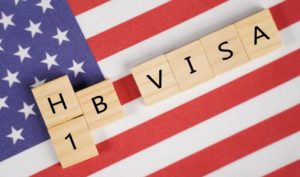 H1B visas have salary restrictions attached to them and U.S citizens for analyst and associate roles will not be compelled to hiring. Anyone who is a junior banker in the front office typically exceed the new H1B limits. With this occurring it could encourage Wall Street banks to hire from overseas if H1B visas are eliminated.
"Given the compensation levels of investment professionals, the way these restrictions have been defined is not necessarily bad news. There may be a lot of technology firms and smaller corporates currently using the H1B system who won't be able to participate under the new rules, potentially leaving even more spots available for the most highly paid folk, including those in finance."
Says Anthony Keizner at search firm Odyssey Search Partners in the article H1B salary restrictions won't impact juniors in investment banks
On October 8, 2020 a new rule was implemented that states, H1B applicates need to be earning salary equivalent for the 45th percentile of their profession's salary if they are entry level employee. The U.S government's salary guidelines are drawn from Foreign Labor Certification Data Center (FLCDC. In 2019 the median wage for a financial analyst in New York City was $81.6k. For first year analyst at leading investment banks in New York the standard salary is currently $85k and for boutique firms its rising to $95k.
Since the beginning of 2020 leading up to the month of June data shows that H1B Visa applications predating to the salary rule, Goldman Sachs hired over 15 analysts on salaries of $120k, JPMorgan hired 29 analyst on salary average of $89k, and Morgan Stanly hired 75 analysts on salary of $94k.
With banks hiring first year analyst on H1B visas, they don't make up a large percentage of entry level recruits. Odyssey Search Partners share their tracks on the U.S investment banking analyst population with us, out of the 2020 college graduates that go into investment banks they found 10% are not U.S citizens and just 2% are joining on H1B Visa. With the 8% leftover they typically work under OPT visas which are granted to only U.S college graduates for one year or OPT STEM extensions, this gives oversea students the chance to stay in the country for two years after graduation.
Wall Street jobs are still difficult to get but with changes to the system it sadly will not benefit American citizens hoping to become bankers.
More About Park Avenue Group
Discover how Park Avenue Group rises above the competition, delivering unparalleled solutions and top-tier candidates that allow your business to succeed.