Leadership In A New Professional World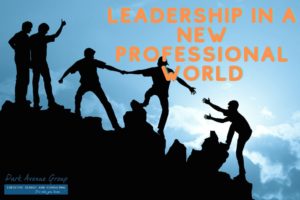 Thinking about post-pandemic many companies have to start fresh with leadership. With leadership a huge part of all companies, many must think of ways to move forward in a smart way.
Here are three of the top leadership skills companies should consider.
Leaders must build strong and cohesive teams, even with employees working remotely.
Leaders must also come up with ways for employees to work through:
Effective and consistent communication
Interpersonal, genuine relationships
Regular group meetings
Talent development and gratitude
       2. Leaders must navigate and manage change quickly and                               appropriately while remaining focused on the larger task at                       hand.
A lot has happened this year to where people have had to navigate their life in ways they never expected to. As a leader you must always be on your feet because you never know when things will be thrown at you. Every business had to figure out how to make their company stay alive as soon as the pandemic hit. Shifting gears was not easy for everyone, when people did make a switch from the office to home some did online training classes to improve their skills for work. Leaders had to figure out ways to keep their employees busy as well during the work at home order.
      3. Leaders must remain culturally sensitive and emotionally aware               within fast-moving, complex work environments. 
These 3 leadership that will help companies control the stress and anxiety that has been caused from this pandemic. All focus must be on how to motive employees to work again in the office after being at home for so long, along with how they will stay above water in case something like this happens again.
Read the detailed skills here
More About Park Avenue Group
Discover how Park Avenue Group rises above the competition, delivering unparalleled solutions and top-tier candidates that allow your business to succeed.