Moody's sees higher earnings, increased demand for medical device companies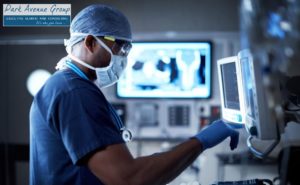 Moody's Investors Service announced today that it is changing its outlook for the medical device industry to positive — up from stable.
The COVID-19 pandemic previously caused a suspension of non-urgent medical care, but procedure numbers have bounced back, said Moody's, which expects the positive trend to continue as a result of pent-up demand and better safety protocols at health providers.
"The positive outlook for the U.S. medical products and devices industry reflects EBITDA growth in the low double digits over the next 12 to 18 months, against a 10% to 20% decline on 2019 levels this year," Scott Tuhy, a Moody's SVP, said in a news release. "Patients seeking procedures that were deferred due to lockdowns during the pandemic and incremental revenue flows from COVID-19 diagnostics will be the main drivers of higher earnings."
A medical device company's expected recovery, however, will very much depend on what types of medtech the company produces, Moody's said. Manufacturers of dental, eye care and orthopedic products, for example, need to recover from revenue declines of more than 10%. Meanwhile, makers of life-saving devices that treat cancer, heart attacks and strokes will quickly return to historical earnings levels.
Companies including Thermo Fisher Scientific, Danaher, Abbott and Hologic are also benefitting from COVID-19 testing needs, but testing kits face obsolescence risk as they continue to rapidly evolve, according to Moody's.
"While demand will remain high for several quarters, rapid technological advancements will create winners and losers, as well as volatility, in demand for different COVID-19 tests," Tuhy says. "And once effective vaccines become widely available, testing likely will decline."
The medical device industry faces a bright future, thanks to product innovation and the growing needs of an aging U.S. population.
Moody's, for example, expects TAVR demand to return to historical low double-digit growth levels in the short term, which is good news for companies such as Edwards Lifesciences.
There's also continued strong growth in products such as continuous glucose monitors for diabetes treatment. Abbott actually saw FreeStyle Libre system sales grow by 40% during its Q2 despite the coronavirus pandemic.
As of the end of last week, stocks of companies on MassDevice's MedTech 100 Index were -3.6% from the pre-pandemic high set on Feb. 19.
More About Park Avenue Group
Discover how Park Avenue Group rises above the competition, delivering unparalleled solutions and top-tier candidates that allow your business to succeed.