The Benefits of a Partnership Agreement
You can take comfort in knowing your hiring initiatives will be complete with our record of a 100% completion rate.

Until a suitable candidate is chosen and hired, we will relentlessly work to complete your search.
Ensures High Value Candidates
The top-tier candidates you seek value a unified message from one source, thereby eliminating confusion and increasing the attractiveness of the assignment.

Because you're serious about attracting the best candidates, this arrangement reinforces our approach to the passive market and ensures their confidentiality.
You are careful in how your brand and image is portrayed in the marketplace; we serve as a protector and extension to ensure those are professionally represented.

Considering your organization is an "Employer of Choice", we proudly deliver that message by way of your approval to high-value candidates.
Your time is precious and valuable. We help conserve this by being your single point of contact for all information regarding the search process.

We understand your primary responsibilities are not to sift through stacks of unqualified candidates, therefore we do the heavy lifting of identifying the candidates you seek through a proper vetting and screening processes.
Let us take the pressure off of you. We will assume ownership of your hiring "problem".

Losing coveted candidates to your competition will be minimized, as you'll have exclusive rights all candidates we introduce until you say pass.
Partnerships thrive and succeed when trust and loyalty take priority. Our pledge is to ensure open and honest dialogue that builds a collaborative and productive relationship.

To accomplish your mission and goals, you require a team of strong players who will help you move the needle. Having a search partner that is committed to your success must also be capable, dependable and trustworthy to get the job done. This is what we believe; this is our commitment to you.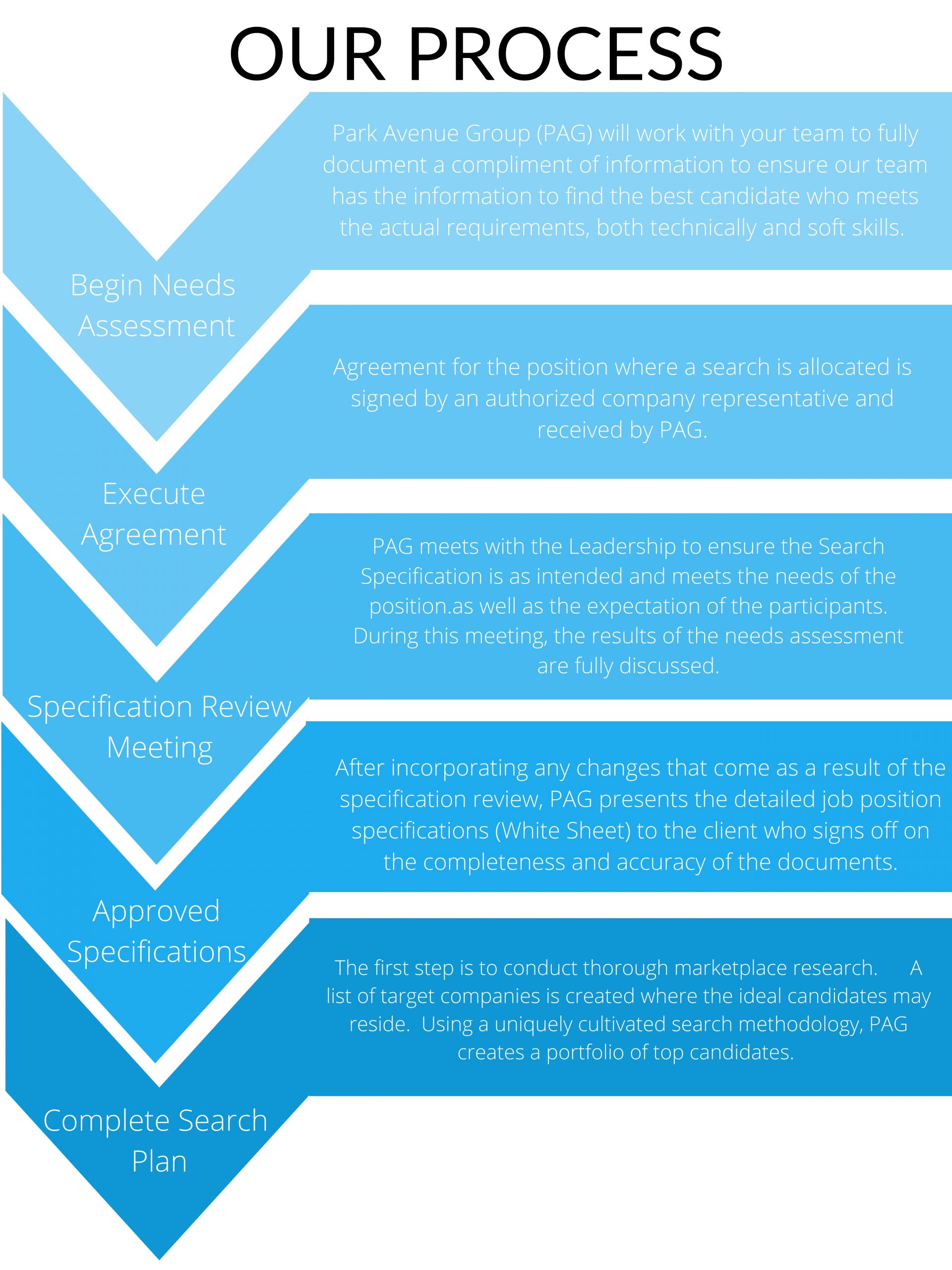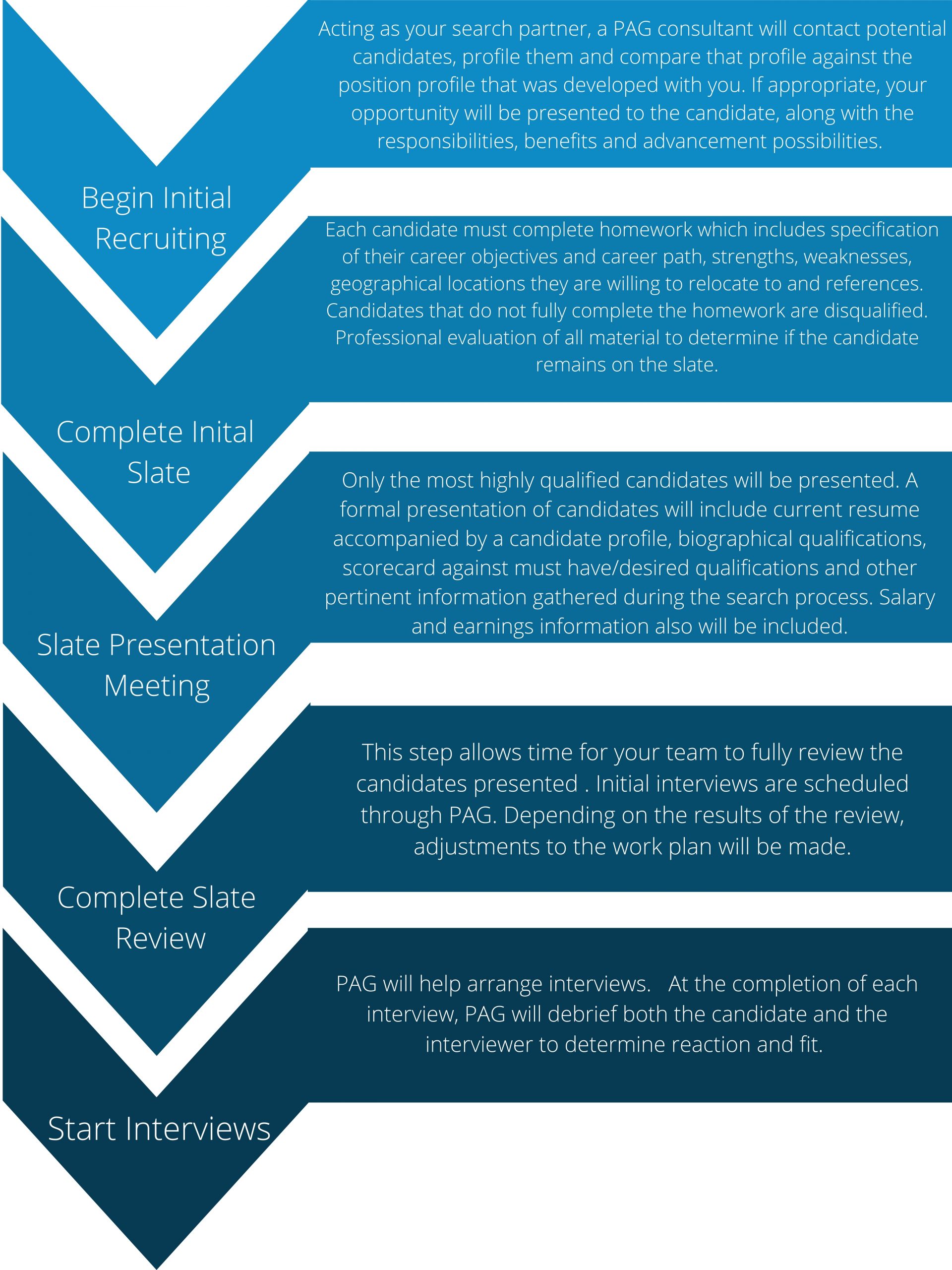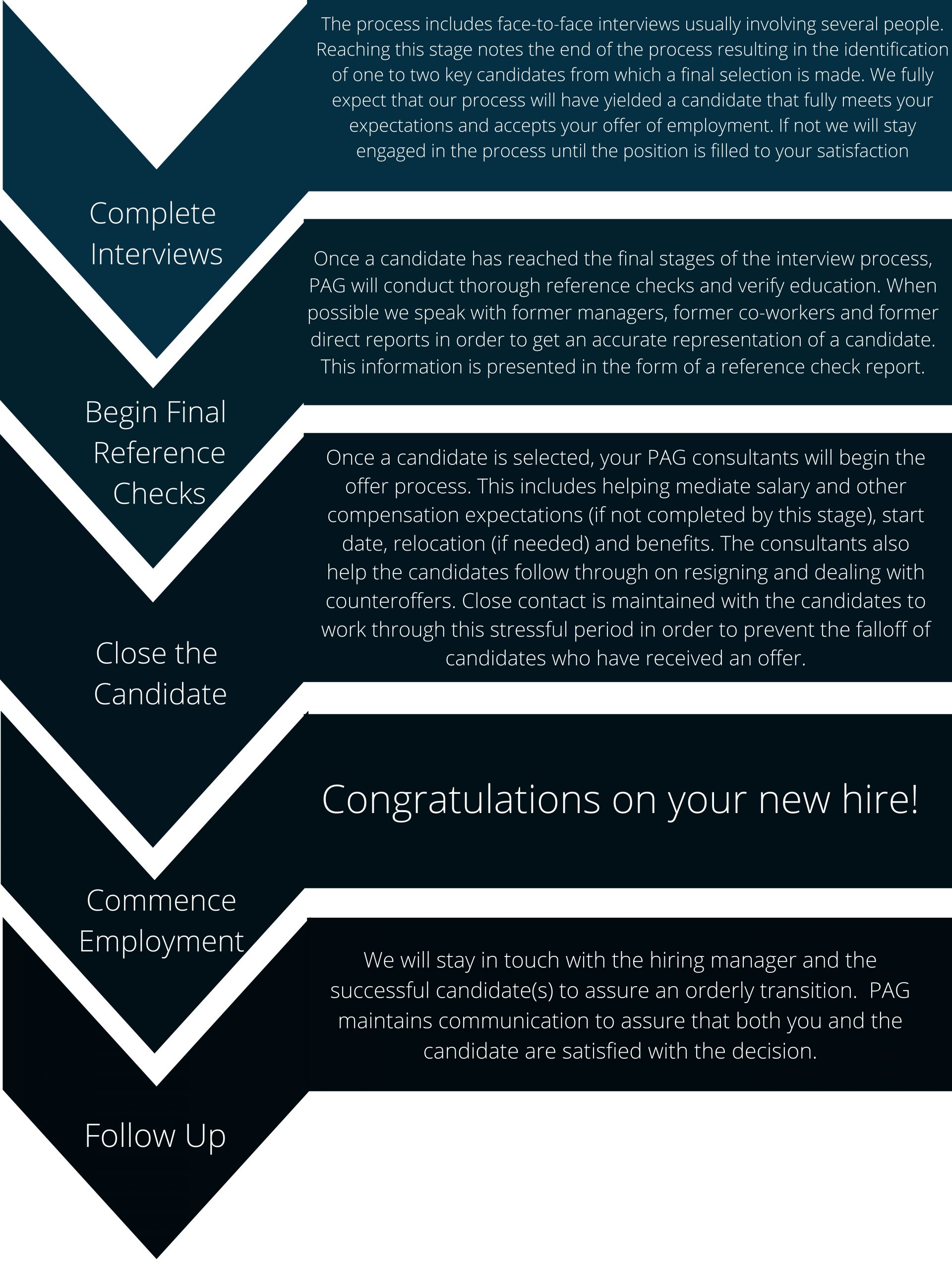 Successfully Filled Positions
Accountants

Analysts

Auditors

Bank Presidents

Branch Managers

Business Bankers

Business Banking Managers

Chief Banking Officers

Chief Credit Officers

Chief Executive Officers

Chief Financial Officers

Chief Information Officers

Chief Investment Officers

Chief Lending Officers

Chief Operations Officers

Chief Risk Officers

Commercial Lenders

Commercial Lending Managers

Commercial Loan Underwriters

Compliance Officers
Corporate Lender

Credit Administrators

District Managers

Division Managers

Finance Managers

Financial Advisors

Financial Analysts

Financial Planners

Investment Portfolio Managers

Loan Administrators

Managing Directors

Market Executives

Market Presidents

Mortgage Loan Officers

Operations Managers

Private Bankers

Risk Analysts

Risk Managers

SBA Lending
Park Avenue Group Contacts
Stacy Stevens
Chief Executive Officer
stacy@parkavegrp.com
(407) 629-8612
Marc Stevens
President/Chief Operations Officer
Marc@parkavegrp.com
(407) 629-5494