Payer competition shrinks in already scarce markets, AMA survey finds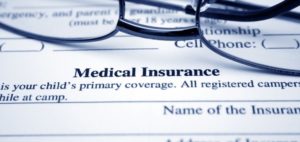 The AMA has long complained about growing payer consolidation and the impact of what it calls insurance monopolies on the cost of healthcare. More personally, greater payer power puts the squeeze on doctors' ability to negotiate rates.
Some other datasets, including from the Kaiser Family Foundation, confirm the trend toward greater concentration.
The AMA analysis found 15 states had a single health insurer with a statewide market share of 50% or greater, including Alabama, where a single insurer claimed around 86% of the state's commercial insurance market, according to the analysis.
Researchers looked at market concentration in all 384 metropolitan statistical areas, the 50 states and the District of Columbia using the Herfindahl-Hirschman Index.
Markets with an HHI of 2500 or more are considered "highly concentrated" under federal guidelines.
Overall, 92% of MSA-level markets had a single insurer with a market share of 30% or greater and 48% of the markets had a single insurer with a market share of 50% or greater.
AMA uses Elizabethtown-Fort Knox, Kentucky, as an example of a highly concentrated market that's grown even more so during the last five years.
In 2014, the MSA-level market in Kentucky had an HHI score of 3534 — already exceeding the threshold for a highly concentrated market by more than 1000 points.
That score rose to 5159 by 2019, reflecting a large increase in market share of the dominant health insurer. That insurer is Anthem, which claimed 45% market share in 2014 and 70% in 2019.
Anthem had the highest market share in 75 metropolitan statistical areas — the most among all insurers.
Health Care Service Corp followed with 43 markets, then UnitedHealth, Florida Blue and Highmark with 28, 22 and 21 markets, respectively.
Two proposed megamergers were derailed by regulators in recent years, namely Aetna's bid to buy Humana and Anthem's effort to gobble up Cigna.
"Consistent with our findings and after close to a year of antitrust scrutiny, the DOJ and attorneys general from multiple states sued to block both acquisitions,"
The AMA report details.
The report urges antitrust regulators to remain vigilant against clearing further mergers.
More About Park Avenue Group
Discover how Park Avenue Group rises above the competition, delivering unparalleled solutions and top-tier candidates that allow your business to succeed.