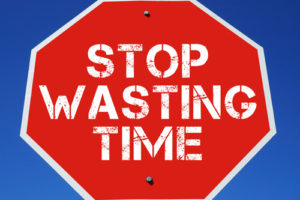 How you hire affects your results!
And it all starts with your search process. Contingent searches are great, right? No obligation, no commitment, you can hire as many firms as you want and each of them will put forth their best effort looking inside their database and pull out their best candidates to deliver to you! And it's fast! Isn't that what most people think about contingent recruiting? You just want to fill the position and don't really care who fills it.
Now, let's talk to the recruiters themselves.
They love contingent searches too, right? Why? Well, often it's because they don't have to make a commitment, they don't "have" to perform; they can send one candidate to multiple clients hoping/knowing that in this candidate driven market we are in, someone will hire them. What's not to like?
The real reason why contingent isn't always the best search approach.
Who doesn't like a money-back guarantee? Nobody, that's who. Traditionally there have been two ways of working with recruiters: retained and contingent and both are fraught with problems. In the retained search, you pay the search firm regardless of whether they are successful in finding you the perfect candidate. The advantage is that because it is an exclusive search and they already have your money, they have the time to thoroughly screen the candidates to make sure they are a good fit for the position, but if they are not successful, you are out at least most of the fee.
In the contingent search, the company is typically working with more than one recruiter and because the recruiter knows they have competition, they will either throw as many candidates at you as fast as they can, because they can't take the time necessary to make sure they are what you need, or they put that search on the bottom of the pile, preferring to work on exclusive positions. Many hiring managers mistakenly think that working with more recruiters with increase their chance of filling the position, when in fact, just the opposite is true.
The Park Avenue Group has the perfect solution.
It is the ENGAGED SEARCH. In this scenario you pay a small down payment (deposit) which engages us to find at least 2 – 3 candidates that meet with your approval or your deposit is refunded. Because you have skin in the game and are confident you want US to fill the search, your project goes to the top of the list. Being a busy firm, this is a tremendous advantage when timing matters. In addition, we give you 100% exclusivity on every candidate we present. That's right! We do not send them to every one of your banking neighbors. You get full "dibs" on each person we present until such time that you release them from consideration. That is huge in this market! And unlike the big retainer firms, if we don't perform, you get your deposit back. Who else does that?
If this is not how you are handling your recruiting for your most important positions, you owe it to yourself and your constituents to give me a call to discuss how our ENGAGED SEARCH would be the best approach for your hiring needs.
More About Park Avenue Group
Discover how Park Avenue Group rises above the competition, delivering unparalleled solutions and top-tier candidates that allow your business to succeed.