Resume Writing Tips and Tricks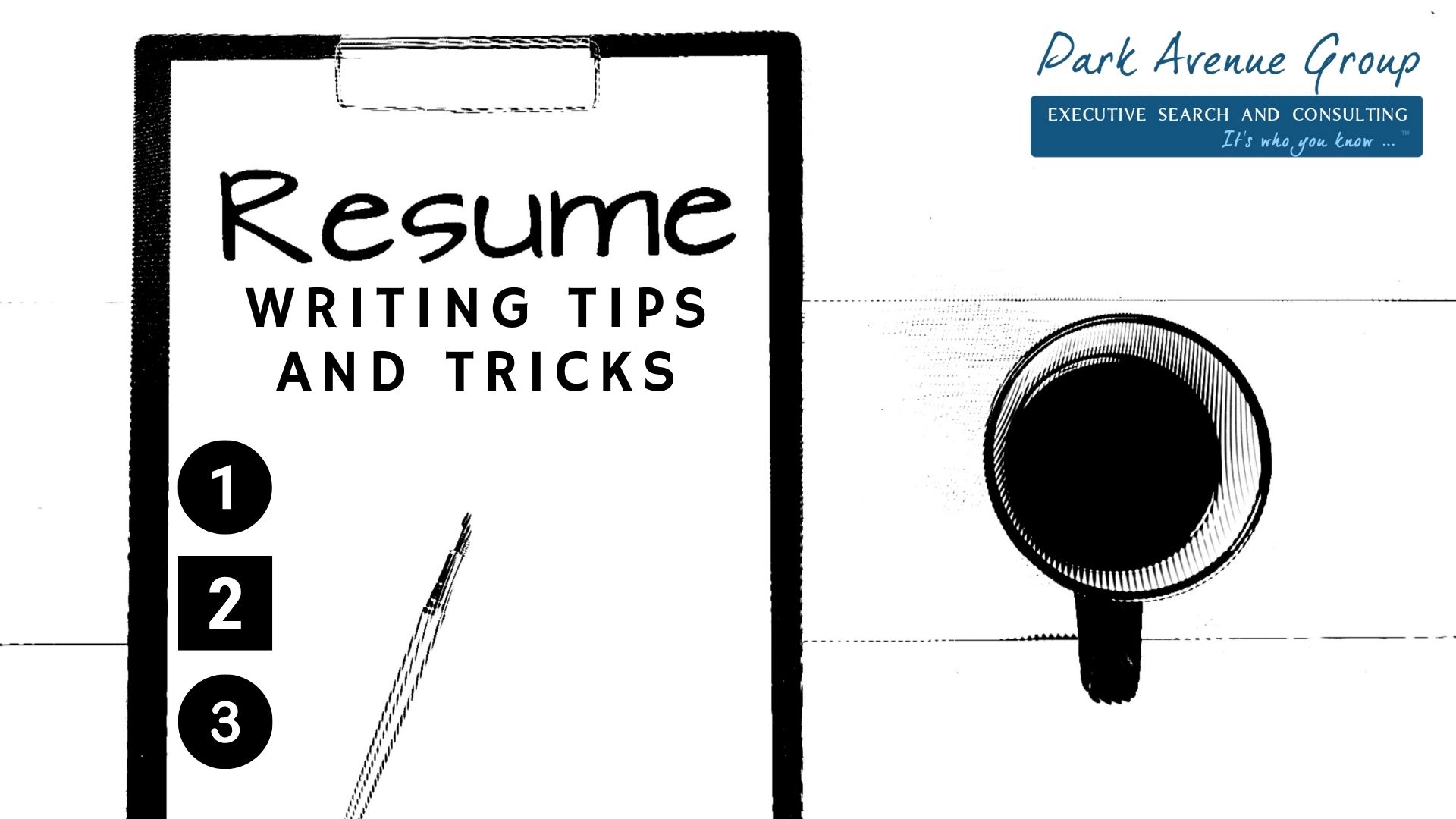 When you apply for jobs the most important thing employers look at is your resume. The resume is such an important document for hiring managers because it helps you stand out from other employees when its created strongly. Its the front-line fighter and represents who you are in the career world. To help you stand out and land an interview, Business News Daily created the article Tips for Creating a Great Resume with some writing tips to help you stand out in the crowd.
Keep your resume short and direct: Keep it sweet, simple, and to the point. Your resume should be no more than 1 page long with your top experiences unless you have extensive career or many highly applicable work experiences. Make sure your resumes targets the specific job you are applying for, don't make every resume the same for all jobs you apply for. Always include your most recent and relevant experience.
Create an original resume template: Make your resume original. don't follow a basic template, you will stand out more. Draw attention to growth, for example, if you have advanced in a company quickly. You can bullet point any jobs that you job-hopped from without providing specific detail. Focus on three or four former positions/experiences that best highlight your skills required for the position you're applying for.
Craft a career snapshot: Instead of an "objective" statement include a brief summary called "career snapshot" at the top of your resume. The career snapshot is a way for you to state your brand. Under that you would put a couple bullet points aiming towards the position you're applying for that highlights your experience and your accomplishments. Your career snapshot should answer the question "how would you describe your work experience in one sentence?"
Optimize your text: Adapt your resume to the position you are applying for to increase your likelihood of passing the first level. Use the appropriate keywords in your resume to get past the screener. Most resumes go through a ATS before reaching an actual person, using keywords will get you approved by the ATS to move onto a hiring manager. Copying and pasting the job description into a word-cloud generator can help you identify the most frequently used terms. Also you can create an "areas of expertise" section in your resume to list all of our skills and then reiterate those skills when you bullet your experience.
Think beyond your job duties: Hiring managers don't want to read a list, they want to concrete examples of your past accomplishments. Its more interesting to employers to have "I reduced operating expenses by 23% in six months" than having it say "I have 30 years of sales experience,". Focus on striking abstract traits and qualifications when deciding what information to keep or cut. Show that you can get things done, and take great joy and pride in what you do; rather than a list of your qualifications. The whole point of your resume is to reflect your accomplishments and enthusiasm for your career. Do not ignore your skills section, list any industry-relevant apps or programs the company would be familiar with.
Use the right language to stand out: Use strong action words to describe your roles and projects, for example, "achieved," "designed," "improved," and "established". Using action words will make you sound confident. Be careful and don't depend on action verbs – make sure to include details about how you improved a process or achieved a goal. Remove any buzzwords like "go-getter, "team player" and "to-to person" from your resume, they come off as fluff words and just take of space on your resume.
List your social media profiles: Hiring managers today screen candidates on social networks, to save them time add your profile links on your resume. Applicants with a professional social presence will do well with their URLs for their LinkedIn profile, Twitter account, and blog. Listing them on your resume can be advantageous. It shows you have a strong network and are up to speed with modern-day marketing and communication practices. Social media platforms can be a powerful tool to show off your skills, experience and position as an expect in your field. Do not allow your social media profiles to be listed or even public if they are not professionally applicable.
Check for errors: Make sure all your work is correct, but also have someone else look over your resume before submitting. You do not want a sloppy resume or the hiring manager will automatically dismiss your application. It needs to be error free, easy to read, and interesting to not be dismissed. Make sure to submit the correct resume to the correct hiring authority/company. If you address the wrong person it can be a huge turnoff and will set a negative tone even if they do choose to continue reading your application.
Follow instructions: Some companies have specific instructions as to what they want to see in your resume, cover letter, and work samples; along with the set up. Failing to do what companies ask for in a resume could mean an automatic no. Attention to detail is a huge component of any resume; it shows you care about your work and your reputation.
When you really want a job you will make sure your resume meets their standards. Make sure your resume is neat, clean, flows well, and shows off your biggest career accomplishments that can land you the job in the end.
If you are ready to take your career to the next level with a leading organization, search the opportunities available through Park Avenue Group.