Coloplast and Their Culture
Our Brand Story
The Coloplast story begins back in 1954. Elise Sørensen is a nurse. Her sister Thora has just had an ostomy operation and is afraid to go out in public, fearing that her stoma might leak. Listening to her sister's problems, Elise conceives the idea of the world's first adhesive ostomy bag.
Based on Elise's idea, Aage Louis-Hansen, a civil engineer and plastics manufacturer, and his wife Johanne Louis-Hansen, a trained nurse, created the ostomy bag. An ostomy bag that helps Thora – and thousands of people like her – to live the life they want to lead.
A simple solution that makes a difference.
Today, our business includes Ostomy Care, Continence Care, Wound & Skin Care and Urology Care. We operate globally and employ about 11,000 employees.
Closeness to all customers makes this possible. We listen to better understand needs, and respond by finding new ways to do things better together. We lead the way by bringing the best ideas first and fast to market in the form of medical devices and service solutions.
It's one of the most rewarding feelings - knowing you've made a real difference to another person's quality of life. At Coloplast we share a passion to make this difference and we're committed to achieving it. Passion motivates us to find new ways to do things better. And it generates a sense of urgency to bring the best ideas quickly to those who need them.
Respect and Responsibility
Respect for one another and the world around us will always be at the heart of Coloplast culture.
Senior Marketing Manager Health Economics & Reimbursement | Remote
We are truly global. We are about 12,000 people in 41 countries. A mix of different nationalities and cultures working together in many languages. But we are also much more. At Coloplast we want you to be you. Only through a diverse workforce can we innovate and respond to the challenges of our users. Listening means being open to things that are different. We employ the same strategy with our people. If you share our values and see yourself committing to our purpose, we want you to join our company.​
There is purpose to what we do. Most of us want to work for a company that makes a difference. Well, in Coloplast you can. Our purpose is to make life easier for people with intimate healthcare needs. Once you have experienced the impact our products and services can have, not only one persons life, but for that persons entire family, you know that you are making a difference.
Our management style is based on empowerment. Empowering our employees to influence their daily work life, to be decision-makers and to grow in the company. You will have leaders that have a natural interest in seeing you thrive in your job. At Coloplast we don't just hire you for one job. We encourage our people to further their career within the company. If you are interested, mobility can potentially move you to other countries and cultures as well.
That's just the beginning. The working environment and culture of this company is unique and offers and outstanding opportunity for the right individual. The company will offer a competitive compensation package that is inclusive of a competitive base salary, annual bonus, comprehensive benefits and relocation assistance if applicable
Bachelor's degree in life sciences, health economics or marketing. Advanced degree desired.
Five to seven years or more of experience in the medical technology space.
Demonstrable success in the development and execution of strategies and tools that showcase the healthcare economic benefit of various products and therapies.
Strong knowledge and familiarity with payers/health plans, i.e., Commercial, Medicare, Medicaid as well as provider member organizations, ACO's, IDN's, GPOs
Preferred experience in understanding and experience in Health Technology Assessment
Familiarity of coding, coverage and payment constructs for medical devices and associated services
Knowledge of clinical and economic modeling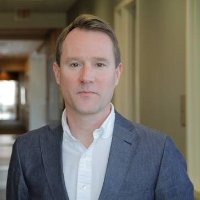 Mark Fligge
Vice President of Marketing