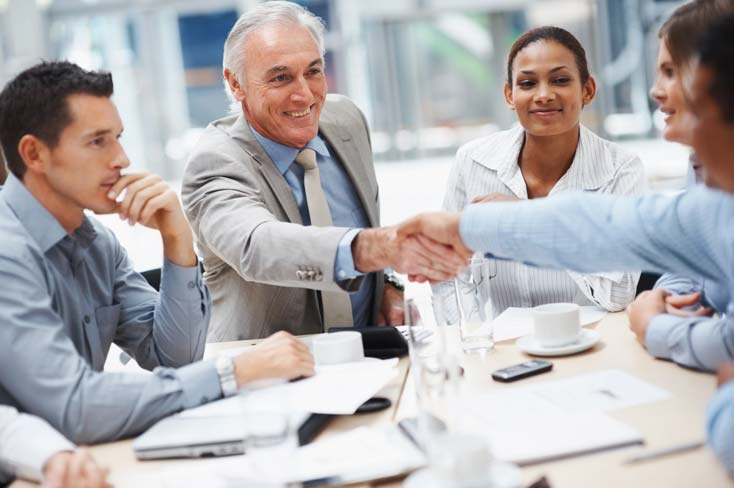 1.    If you have not filled out information beforehand, arrive the first day with information on yourself and your dependants.  You may need to complete an employee form asking for details of your work history, etc.  You may need to complete withholding and insurance forms.
2.    Confirm in advance when you should arrive, the address you should report to, and to whom you should report.  Ask if any tests (medical or otherwise) will be taken.  Don't drink liquor the night before.
3.    Have a good night's rest.  Starting any new job is stressful and may involve putting in extra time at work.  You need to be rested to deal with everything well.
4.    Immediately get all the information you can on the company and their products/services.  Only at this time can you see it through the eyes of your customers and can often provide valuable input…and it helps you get started on the learning process.
5.    Immediately contact the people who receive company mail, computer reports, and phone calls.  Introduce yourself and let them know how to route things to you.  If appropriate, tell them to route your predecessor's messages and mail to you.  Make sure your name is added to:
A.    Company phone directories
B.    Mailing/routing lists (including anything sent to your predecessor).
C.    Organization charts
6.    Review all written policies concerning what you should be doing: call reports, expense accounts, forecasts, etc.  Ask your supervisor about any "unwritten rules" and guidelines that you should be following:  appropriate dress, whom to contact if you're sick, etc.
7.    If there is not a formal schedule, set up "get to know each other" meetings with other people…other departments and subordinates.  It's best to meet in their office, on their "turf".  Take notes.  People often tell people things once and don't repeat them.  It is easier for them to remember things about you because you're the one "new kid" on the block.  You need to remember a lot of new information.  Make sure to get names right…secretaries, assistants, nicknames, etc.
8.    Be very, very careful about reacting to what people initially tell you.  You don't know "the lay of the land" is, and there may be good reasons for NOT doing what they are recommending.  Listen, but don't commit until you have checked things out with other people.  Don't spread gossip.  Don't try to do too much, too fast.  It's better to make good decisions versus quick decisions.
9.    Ask questions.  There is a "honeymoon period" where people know you don't know everything.  A question asked now may raise eyebrows a month from now.
10.    Document benchmarks against which you will be measured.  For instance: What were the sales or profits when you started?  This will let you measure the impact of changes that you make.  Put an "Accomplishments" file in your desk.  Drop in notes as things happen.  All employees are reviewed, formally or informally, and this file will help you present the contribution you have made and will result in better reviews.
11.    Get out of your office.  Walk around and learn by observing other departments and meeting people.  Get into the field and meet customers.  Learn about your competition.
12.    Encourage open, candid dialog about any questions or concerns.  Some people are reluctant to bring things up to a new employee.  Compliment people when deserved.  Stamp out inappropriate behavior quickly, before it becomes ingrained.  Review things with your supervisor and ask for their input/guidance.
13.    Maintain a good schedule of exercise, good nutrition, and rest so you are able to be at peak performance during this stressful period.  Maintain and exhibit a good sense of humor.
14.    Update your resume so you can present yourself well for opportunities within the company, or outside.
If you are ready to take your career to the next level with a leading organization, search the opportunities available through Park Avenue Group.