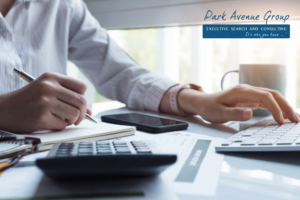 Often times, organizations believe sitting on open positions that go unfilled think it won't hurt to wait for that "perfect fit." Have you stopped to calculate the cost of that vacancy?
Companies and businesses constantly calculate the wrong things. The most common calculations are of a new hire and even a bad hire, but rarely the cost of a vacant position. Depending on the position that's open, it may actually be costing you hundreds or thousands of dollars each day it goes unfilled. For example, for various types of engineering positions, it can cost as much as $7,000 to $50,000 per day for an unfilled medium market position. According to Dr. John Sullivan – an internationally known HR thought leader from Silicon Valley who specializes in strategic Talent Management solutions – for key leadership roles, the average position can go unfilled for more than 100 days which can cost $7,000 a day, that's around $700k…ouch! Looking at that, key positions, especially going unfulfilled can be very costly to an organization.
So how do we fix it? Well Dr. John Sullivan admits that you can have better luck by having line managers do the calculations themselves, even though some numbers may be off. There is a little more creditability coming from them even though the results are mainly going to be used to put pressure on speeding up the hiring process.
People can be weary on making an important decision on a new hire when maybe a previous hire didn't work out. Yes, of course, there is a cost to a new hire, but even more so with a mis-hire. Training being a big one, can seem tedious especially if many new hires leave after 6 months, if you have a high turnover rate. There are many myths and assumptions about vacancies which can become extremely detrimental to the financial well-being of a company or business when debating if they should wait to fill the position or make the move to start looking right away.
Not having the right information can lead you down the wrong path when debating a new hire or not. Think about this, do great ideas come from great equipment/buildings/etc. or do they come from great people? So why wait on hiring great people to jump start those game changing ideas that will inevitably grow your business? Don't wait for great ideas to fall in your lap while sitting on vacant positions that are going to cost exponentially overall. Not to mention, if you wait longer to fill those positions, is is a possibility that all the exceptional candidates will have been scooped up by your competitors by the time you decide to make a hiring decision.
Another issue to consider is the effect it will have on your current employees. For example, when a position needs to be filled, the workload that should have been for that position often gets delegated to someone else – doubling their workload. This is a problem because it means that they won't be able to get their prior work done as effectively due to the additional workload. Don't let the average myths and misunderstandings drive you to making a decision that could cause more problems and concerns pop up in the future.
After understanding the logistics, there are still other concerns that can arise. Dr. John Sullivan states the 7 problems/costs that may arise in an article he wrote called, "CALCULATING THE COST OF A VACANT POSITION: A LIST OF THE POSSIBLE "COV" FACTORS".
The 7 concerns are…
The new hire may be a lower quality (low performance) candidate.
New hires are unlikely to be immediately productive, thus resulting in increased costs.
Some "vacating employees" take others with them soon after they leave. A "break in the dike" of one leaving may cause the whole intact team to leave.
Many new hires don't work out and must be replaced within 6 months, essentially stretching the length of the vacancy.
In a tight labor market vacancies in hard to hire jobs may not be replaceable, at any cost.
*In start-ups and small departments, where there is little cross training, the cost may be more dramatic. If you only have ten employees and you lose two, you have a 20% vacancy rate (big deal!).
Spending the time to avoid vacancies may have a huge ROI especially if your former employees go to a competitor with "your" ideas, causing their revenues to increase as yours go down.
These are genuine concerns; however, they can be mitigated with the proper interviewing and onboarding processes.
Though there are many more factors that take place into the cost of vacancy, "waiting" typically isn't the best game plan. Make your move before you cost yourself and your company hundreds of thousands of dollars and great candidates. If you are struggling to identify ways to improve your hiring process or implement the changes necessary to attract talented candidates, don't fight this uphill battle alone. There are multiple resources available to you and if you still need some help, feel free to reach out to us with any questions you may have!
More About Park Avenue Group
Discover how Park Avenue Group rises above the competition, delivering unparalleled solutions and top-tier candidates that allow your business to succeed.