The prediction for Q4 after COVID affects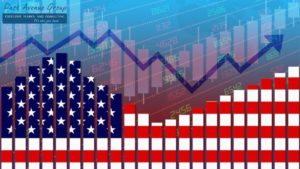 Since COVID has coursed throughout the US, the economy suffered greatly in Q2 and early Q3. Fortunately, many experts agree that the economy is back on track. Q4 is projected to increase 4% which will bring our economy close to a normal GDP finish for 2020.
With most of the country living under varying levels of restrictions for the last several months, the habits forged through social distancing and prolonged fears of infection will create long-lasting shifts in consumers' buying behaviors. For instance:
Consumers have had more than enough time to experiment and form new habits with remote work and digital commerce that will last long after the states reopen.
As we emerge from lockdown, and as social distancing restrictions continue to change, consumers will continue to experiment with new digital commerce behaviors, so some habits will continue to form and evolve.
Without a near term medical solution, even after the states reopen, some consumers will continue to self-impose social distancing to protect themselves and those around them.
There is no doubt that the combined impact of these changes will impact the shape and rate of the economic recovery.
Remember, that even if the economy expands by 4% in Q4, some of this relatively strong gain still reflects a bounce-back effect following the extraordinary economic loss in Q2. It's not yet clear if a 4% rise in output in Q4 is a sign that comparatively firm economic activity is sustainable.
Some forecasters are more bullish on their predictions- Goldman Sachs is less optimistic with economic growth in Q4 and Q1 of 2021 due to a resurgence in COVID infections and potential grid lock over fiscal policy in Washington. However, a lag in winter may cause accelerated growth in Q2 & Q3 2021 on the back of mass immunization.
Now none of these stats are set in stone. 2020 has certainly been a rollercoaster economically, it looks like there's much to be excited about as we approach the light at the end of the tunnel.
More About Park Avenue Group
Discover how Park Avenue Group rises above the competition, delivering unparalleled solutions and top-tier candidates that allow your business to succeed.