Where you don't have strength…hire it!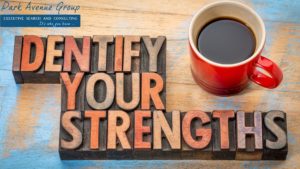 Last week I had a great conversation with a Senior Vice President of Marketing for an early-stage medical device whereas we were discussed several topics, however one in particular was about talent acquisition. He made a comment that frankly would be considered common sense, however, I realized that in many cases, it is not practiced. Of course, he has witnessed this quite often during the span of his career. He said, "where you don't have strengths on your team…hire it!" Obvious, right?
He noted that organizations will assign multiple functional responsibilities to one person with the expectation that they will have the ability to excel in all of those areas. Granted, start-ups, early stage companies do not always have the luxury to hire specifically to the task mainly being restricted by the financial means to do so.
Recently we lost a great musician, Eddie Van Halen and one could argue that he was one of the best and most talented guitarists. And while with his musical talents, he probably could play other instruments and sing backup vocals, but those were not his strengths like that of the guitar. When David Lee Roth left, they did not suggest that Eddie step in and be the lead singer as well as lead guitarist. No, they were then lacking the strength of a lead vocalist and hired Sammy Hagar. Van Halen enjoyed their immense success by capitalizing and hiring to the strengths of each of its band members.
Business should not be any different. By hiring and assigning job responsibilities to the strengths of each individual, an organization will find their employees' level of job satisfaction much greater and with each person doing what they truly enjoy and that to which is indeed their strength, the company, with the right leadership, will be poised to enjoy a successful outcome.
More About Park Avenue Group
Discover how Park Avenue Group rises above the competition, delivering unparalleled solutions and top-tier candidates that allow your business to succeed.