Workplace changes to anticipate for 2022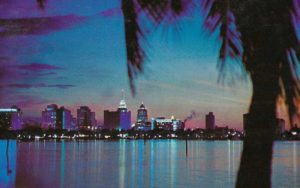 Heading into 2022, there are several new trends to look out for in the workplace. It's no secret that the modern workplace is evolving and businesses need to adapt to meet the demands of a changing landscape in order to stay competitive in today's environment. Understanding the demographic shift in the workforce along with new workers' needs and motivations will be crucial in maintaining a successful business.
By the end of 2021, (studies showed that) 40% of the global workforce is now comprised Gen-Zers. Since Gen Z's are digital natives, they expect the modern workplace to be teeming with digital collaboration software tools.They also tend to be pragmatic in the way they approach their careers as well as education. By listening to the ideas of Gen Z workers, you can further help transition these workers onto your team.
The various lockdowns and quarantine protocols brought about by COVID-19, have prevented employees from going into the office. According to Flexjobs, 48% of the US workforce are working from home and 22% are projected to work remotely through 2025.
Working remotely allows both the professional and personal aspects of an employee's life to coexist harmoniously. For example, today's mothers and fathers can tend to their parental duties and handle professional roles in the comfort of their homes. With other remote work benefits in mind, it's no surprise that 65% of employees prefer to work from home full-time. While this trend is still in its infancy, there are a lot of people who are looking forward to how this affects the future workforce's ability to be productive while being personally fulfilled. The study cited earlier by Flexjobs also found that 80% of company executives intend to allow their workforce to work remotely part of the time once the COVID-19 crisis is over.
Working 9-to-5 has long been the standard workplace schedule. However, as the workplace evolves and grows beyond the office, workers are finding new schedules that allow them to be just as effective (if not moreso) as they were in-person. According to a Stanford survey, working from home with a flexible schedule has increased worker productivity by 13%.
New means of workplace communication have also emerged during the current shift. Programs like Slack, Teams, and Discord are just a few of the collaborative messaging apps that have helped integrate employees wherever they may be. The ever ubiquitous Zoom call has led to 55% of businesses saying that video conferences have had a positive effect on employee engagement.
69% of remote employees are experiencing burnout. A shift in work-life balance priorities have led to employees looking for perks and benefits that have a positive impact on their overall well-being. That said, unemployment rates are currently extremely low. This signals that people are leaving their current jobs for ones that more closely align with how they wish to be treated by their employer. Keeping workers happy and satisfied is vital to retention in today's workplace.
A steady move to a more gender-equal work space is also proving to be beneficial. According to one study, companies with female representation at the top are 50% more likely to outperform their competitors. In fact, bridging the gender gap can increase average GDP by 35%. Today's candidates want to be a part of a company that shares their values and attitudes towards social responsibility. 55% of consumers are more willing to spend money on products or services from companies they know to be socially responsible.
Upskilling and training is quickly becoming a determining factor for employees determining whether or not they want to remain in their current roles. Current work-from-home setups are making it easier for workers to devote time to obtaining these skills. By encouraging personal and professional development, employers are finding that nurturing their top talent leads to higher retention rates. By promoting skill development, for example, soft skills (analytical skills, written and verbal communication, and leadership skills) will also play a vital role in employee productivity.
Workplaces evolve with the cultures they're a part of. As workers' values and priorities change, certain aspects of businesses must change along with them. The onus is not solely on the employer to meet today's needs. Employees must learn new skills and become proficient in new technology. These are not new concepts in the constantly evolving landscape of today's workplace. Given the ongoing COVID-19 Pandemic operating as a catalyst for further change and innovation, expect new challenges to be met with new solutions.
More About Park Avenue Group
Discover how Park Avenue Group rises above the competition, delivering unparalleled solutions and top-tier candidates that allow your business to succeed.