Recruiter's Search Process
The search process used by both our banking and financial recruiters and our medical device recruiters, which has proven to effectively identify and deliver high-level talent for our clients, is broken down into four parts: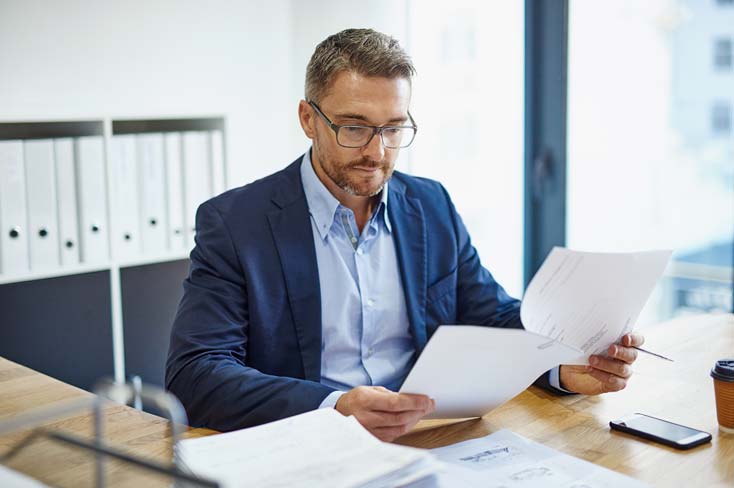 Obtain complete job profile (position, purpose, specifications, etc.)
Obtain complete profile of the ideal candidate (background, experience, performance indicators, cultural fit with option of personality profiling of the client's top performing employees)
Consult with clients on industry compensation standards and options
Assemble the project team and brief the project manager
Conduct market research, including client's direct and indirect competitors
Determine additional companies that employ candidates with desirable skill sets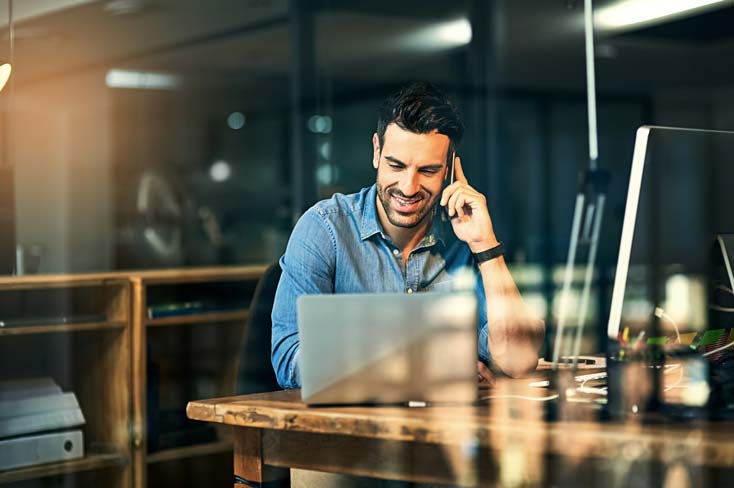 Compile list of targeted companies and candidates to review and revise with client
Identify "hands off" list, if applicable and/or target candidates
In-depth telephone interview with candidates to ascertain three things:

Do they have the appropriate background? Cultural fit?
Are they willing to change jobs for the right opportunity?
Do they believe the client can satisfy their career goals?

If desired, face-to face and/or recorded interviews for qualified candidates
Present short list of qualified candidates to client with supporting documentation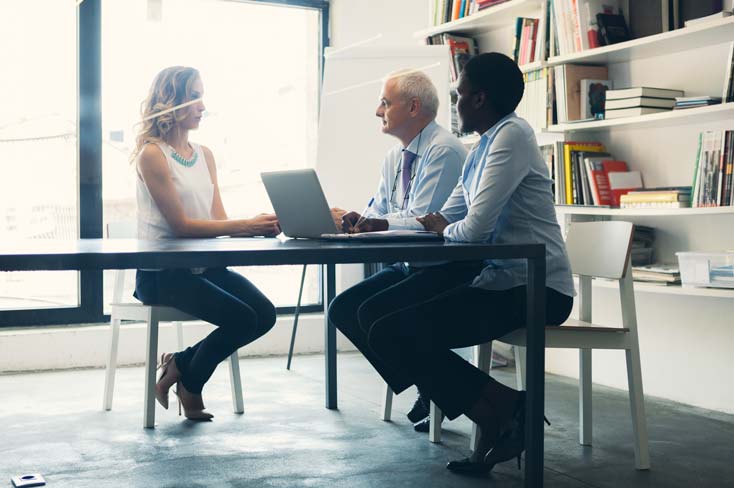 Formally present candidates to client and discuss candidate interview results
Provide results of in-depth reference checking to client
Arrange first face-to-face interviews with clients
Prepare candidates for first interviews with client
Prepare client for first interview of candidates
Debrief candidate for fit and interest
Debrief client for fit and interest
Professionally release any candidate the client does not wish to pursue
Consult with both candidates and clients on competing candidates and opportunities
Arrange second interviews and discuss concerns and/or next steps
Continue to support and direct both client and candidate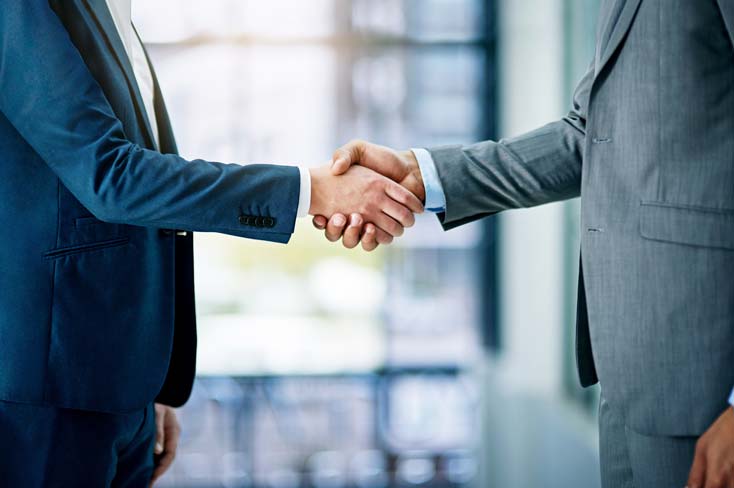 Verify earnings and negotiate package to be offered to ensure satisfaction of both parties
If desired, provide educational verification, credit history, motor vehicle records, etc. (additional fees may be incurred, based on standard rates)
Transmit verbal offer to candidate and relay formal acceptance of offer to client
Ensure all HR documentation and processes completed
Consult with candidate addressing resignation and counter-offer
Confirm start date, receipt of formal written offer and written acceptance
Remain in contact with candidate and client through start date and initial phases of employment
Verify with client that project was successfully completed and satisfaction with our services
I rarely provide recommendations but this one is an exception. The Park Avenue Group provides excellent service in identifying top-notch market access professionals. I had reached out to Marc Stevens to assist in the hiring of a national health economics and reimbursement team for a particular business unit. He and is team were extremely professional, patient and thorough. Their work is impressive. I would not hesitate to utilize them as demand requires in the future.
Anne S. VP Health Economics & Reimbursement
"[Marc], thank you for all your work and outstanding efforts in filling my open sales position. I was so pleased with how thorough you were and the time you invested gaining insight into my needs. I believe your efforts have provided me a candidate that is the best possible fit for success in this open territory."
Brian G. Eastern Regional Manager
"[Stacy] takes the time to understand the needs of her clients. Always looking for the correct fit, she never attempts to "shoe horn" a candidate into a position. She has a relentless work ethic and is extremely trustworthy. Stacy has earned my deepest respect and my highest recommendation."
Brian Bozak, Chief Financial Officer
"Our two new hires are doing a terrific job, and I believe it because you spend the time to get to know us and our work culture, before the actual search begins. [Marc,] your direct personal style and easy manner have made it a pleasure to work with you and the Park Avenue Group. As the business continues to undergo this rapid growth phase, we are very pleased that you are part of the team, bringing us excellent new teammates in a timely and efficient fashion. You are, and will continue to be, a key part of the success of our business."
George T. Vice President Research & Development
"Working with Marc and the entire team at Park Avenue was a delight. We really thought we'd have a difficult time finding the right candidate, but Marc and the team made it seem easy. Within a matter of weeks we had a number of candidates presented and we were able to find someone who has already made a tremendous amount of difference in our operations. Marc listened to what I wanted in a candidate, got to know our organization and then stayed on top of every detail through the successful candidate's start date."
Michele H. Chief Operating Officer
"[Marc's] own personal knowledge of the medical industry and its individual arenas is a huge asset because he knows when a candidate's prior experience may tie in with the position I am looking to fill. Overall, I cannot say enough about Marc and his company and I look forward to doing business together in the future."
Carl P. Regional Sales Manager
Marc was recommended to me by another recruiter. He and I immediately connected and there was great synergy. We needed help in finding the right candidate for the role we were filling. He and his team listened to our needs beyond the job description and really delved into our culture and what we were building in the organization. Always patient, Marc and his team didn't waiver in their confidence to find us someone who was a great fit. They delivered and met all of our expectations. In the future, when we need assistance with finding the right talent, Marc will be my first call.
Lainie D. Chief Strategy and Business Development Officer
"If you have an opportunity to work with Stacy take it. I would recommend her without hesitation."
Bill V.
"Stacy is the ultimate professional and extremely knowledgeable. She understands the financial services industry and what type of professional our organization is looking for. We have been 110% satisfied with our relationship with Stacy and her firm."
Pam Bonina, SVP
"Park Avenue Group consistently exceeds our expectations, and I consider them a valued partner in the recruiting arena. Stacy and her team have cultivated a deep network of "best in class" candidates, and they've successfully sourced several key leadership positions for us.  Most importantly, they took the time to understand our culture and growth aspirations and screened out numerous candidates who might have been successful elsewhere but wouldn't necessarily fit our needs.   Their market intelligence, integrity, and professionalism are key reasons why they are our go-to partner for senior positions."
John Stephens, President and CEO of a Florida Community Bank
"I really appreciated [Marc's] up-front efforts to really focus on exactly what we were looking for, and how this really saved me time in the final selection process. I look forward to working with him again the next time we need an executive for our company."
Rob N. Senior Director Worldwide Regulatory Affairs
When I evaluate the effectiveness of a search firm, I look at four factors. First, what is the quality of the candidates put forth and how well did the firm really know them. Secondly, how easy was the firm to deal with in terms of information gathering, coordination, and follow up. Thirdly, did they have our bank's best interest at heart, and lastly, was the fee for the service fair and worth it. I would give Stacy and Park Avenue an A+ in all four areas. They play the game at a very high level and a bank needing new talent should give them the opportunity. We are very grateful for our relationship.
Gil P. Regional President
"I have worked with Stacy and the Park Avenue Group team for nearly 20 years. In every instance, Stacy and her team have always delivered on their commitment to provide superior client service- identifying the best talent for the position. Stacy takes the time upfront to understand our needs related to each engagement and then gets to work – quickly and efficiently identifying, screening and presenting only those applicants that align with our exact requirements. I have found this process to be highly effective in allowing our team to focus on only those few applicants that are ideally qualified for the position Stacy and her team are assisting us with. In addition, the Park Avenue Group team make that extra effort to provide a truly customized/ boutique client experience that aligns perfectly with our unique value proposition – from their detailed interview summaries to offer negotiations to insight on candidates personal objectives and interests."
Russ H. President
"I have worked with Marc on both sides of the recruiting process, as the hiring manager as well as the candidate. I have found Marc to be extremely professional, personable, and proficient. Having worked with many recruiters over the years, I can say that Marc is at the top of his vocation. He does a great job at understanding the positional requirements and the cultural aspects of the company, and aligning candidates who would work well in the role and company. Thanks Marc, and looking forward to our next opportunity to work together."
Jay E. Quality Manager
"Marc exceeded my expectations in both top talent recruiting and personal support.   Many recruiters will take the time to understand your needs but not all recruiters have the connections to deliver top quality candidates in a timely manner.  Marc delivered two top quality candidates that met organizational needs in a tight time frame.  Since hiring these candidates Marc continues to engage us to make sure the hiring manager, company and new employees are all happy with the union.  Marc has become my go to recruiter for support in hiring hard to find talent."
Gary D. Senior Director Market Access & Health Economics
"I have worked with Stacy several times in my banking career. She is very professional and goes the extra mile to give exceptional service to her clients."
Don Blair, Managing Director
"Stacy knows her clients and the industry very well and this gives her an edge in matching the candidate's experience and personal goals with those of a like-minded firm. She is upbeat and enthusiastic and operates with integrity and confidentiality, balancing the needs of the candidate with that of the hiring firms."
Diane M.
"Stacy provided the recruiting resources I needed throughout the southeast region. She was an integral part of finding well qualified professional associates to assist in the development of a true team. I strongly encourage utilizing her firm."
Daniel F. SVP/Director of CRE
"We recently embarked on an executive search and engaged the services of Stacy Stevens and the Park Avenue Group.  Not only were they successful in finding us the perfect candidate they provided superior service throughout the engagement.  The teamwork was outstanding and working with Stacy and Mindy Ballard was both enjoyable and rewarding as they provided suggestions and creative ideas while working hand and hand with us through the process.  I will certainly use their services again and without hesitation refer them to others."
Tina Ford, COO
Marc knows the medical device industry well. He also understands the complexities of Market Access which is essential in finding the right fit for these hard to fill roles. This coupled with his vast network, allows him to put forth the most qualified candidates for our needs. He is my go-to person when I am faced with a hiring challenge in this space.
Peri B. Director of Reimbursement
"Park Avenue has become an important strategic partner for our bank. Stacy and her team have played a major role in the building of our senior leadership and sales teams. They have done an outstanding job in learning about our bank and understanding our culture. This has allowed them to select potential candidates for us that are well aligned with our organization."
Thomas M Cornish, Chief Operating Officer of BankUnited
More About Park Avenue Group
Discover how Park Avenue Group rises above the competition, delivering unparalleled solutions and top-tier candidates that allow your business to succeed.