Hackers Targeting Banking Apps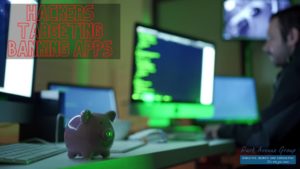 Mobile banking has increased by 50% since the beginning of the pandemic. FBI Las Vegas field office has warned of malicious scammers attempting to exploit vulnerabilities in mobile banking platforms. Consumers have to be careful when downloading these apps because they could be hiding malicious software.
Some or if not most of these apps could be hiding banking Trojan horses. These Trojan horses falsely steal your personal information by disguising themselves as banking applications.
There was nearly 65,000 apps in 2018 that were found to be false apps on the major app stores. Consumers can prevent getting caught up in these scams by downloading apps only from trusted sources. If a company has an app, download it directly from their website. Most apps ask for passwords to be longer than 15 characters which makes them stronger than normal. Also if you feel a certain banking app is suspicious then call your bank to confirm the correct app/information.
Read full article here 
More About Park Avenue Group
Discover how Park Avenue Group rises above the competition, delivering unparalleled solutions and top-tier candidates that allow your business to succeed.