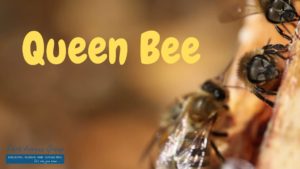 Digital leadership is just like beekeeping according to Warren Knight. He discovered they were alike when he moved to the countryside and started observing 50,000 bees. Warren says using analogies help him relate to workplace challenges and that's how he came up with all these different lessons from just being a beekeeper.
Here's some lessons that bees taught Warren about digital leadership
Teams thrive on honest communication and information sharing: Bees use their vibrations and pheromones to communicate with one another. When we think about communicating with our coworkers through technology we need to think clarity, honesty, and focus on the essentials.
The key to success lies in co-operation: You achieve a common goal as a group rather than an individual. As a leader do not let your importance outweigh theirs.
Division of labor, thorough training, and multi-skilling: To build a flexible and adaptable business culture you have to make sure your employees are multi-skilled. They can move from one task to the next and can revert to a previous job quickly.
Planning for and protecting the future: Always plan for the future by transforming and innovating within your hive. Bees make honey when they can; when there is pollen and they store it until needed. Make sure you explore you choices. A whole team can not attack the same company or client at once or it will run dry quickly. Let some of the team attack the new, another part attack the old, and the last bit of the team search for new.
Distribution of authority: Every bee hive has a 'Queen Bee'. Assuming they are the only ones in control is not correct. 'Queen Bees' have other leaders as well to help them; it's a two-way relationship. Everyone in a team should be able to carry out their own role in serving the one big common goal of the company. To make this work there are several factors-clear objectives, shared and understood by all the workers; rapid and effective communication that translate into action; and total reliability from the workforce.
Being prepared for changes in leadership: Having a successful leadership will be determined by how the workers are willing to follow the leadership. Companies can not survive without a leader.
In a book 'The Wisdom of Bees', beekeeper, management consultant and professor, Michael O'Malley says:
"As you look for ways to improve your organization, it would not be outlandish to take a step back and ask yourself, 'What would a bee do?'"
In the article What beekeeping taught me about digital leadership Warren Knight shares a story summary
Jennifer Deal at the Center for Creative Leadership writes about her experience when a swarm of bees moved, uninvited, into her garden. She needed to find them a new home, but the professionals she contacted initially didn't offer much help other than destroying the hive. Jennifer was determined to find a better solution, so she tapped into her local network. Bees, of course, are excellently networked – it's how they communicate and get things done. And, as it turned out, so was Jennifer. She was reminded that knowing who does what and how to ask for help is vital to getting things done, and that seeking out that help results in stronger networks.
Warren Knight had 3 take away lessons from this story; explore your network and always ask questions. Lead a helping hand when needed, do not be afraid to help. Lastly, expect the unexpected; anything and everything can happen when you least expect it.
More About Park Avenue Group
Discover how Park Avenue Group rises above the competition, delivering unparalleled solutions and top-tier candidates that allow your business to succeed.